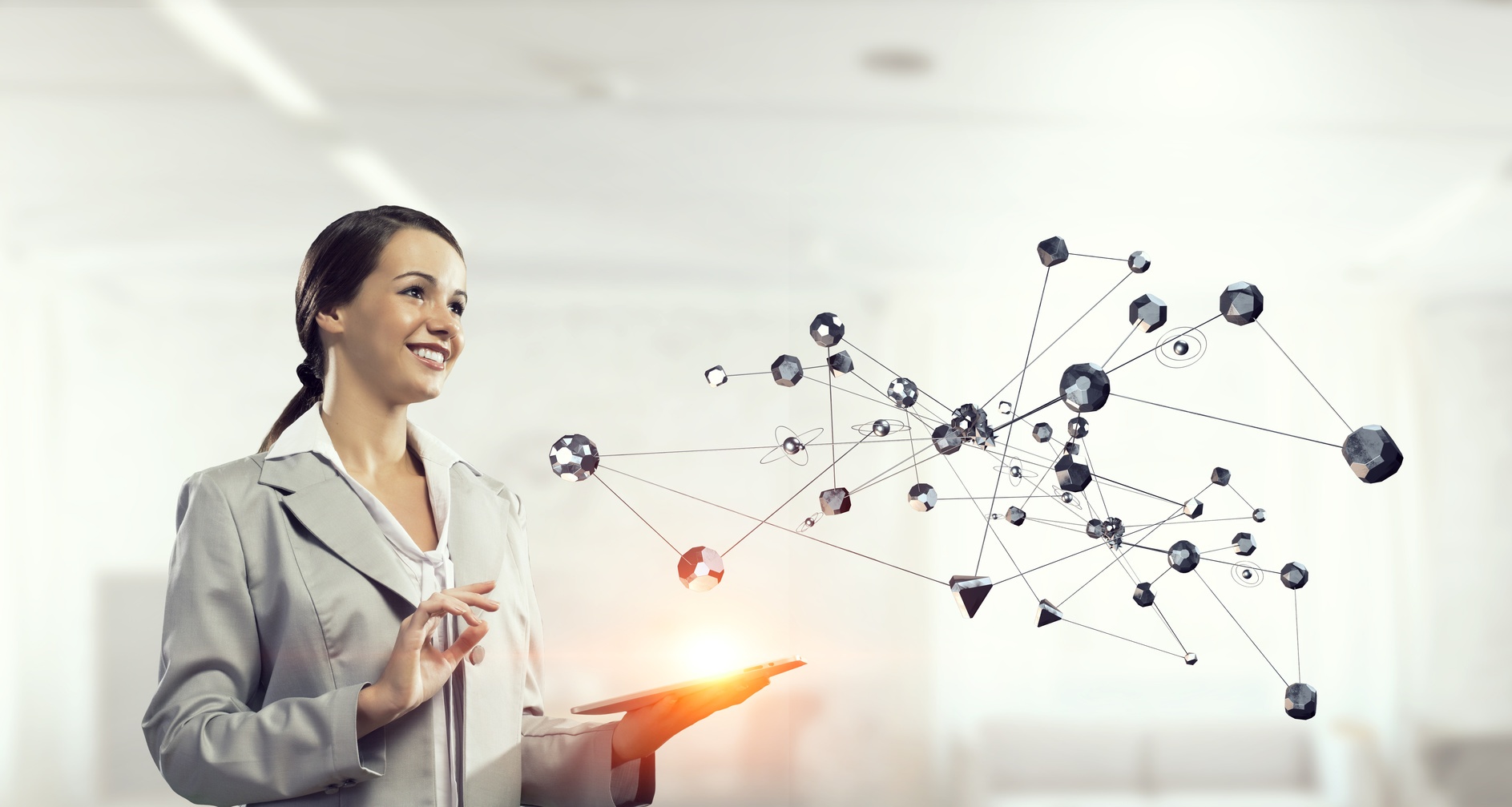 Quick links
Construction Marketing
Brand identity. Competitive differentiation. Lead generation. Revenue growth. When your construction business seeks fresh marketing strategies to revitalize services and sales, where should you turn — and what tactics are worth it?
What Is Construction Marketing?
Construction marketing encompasses the complete set of practices and tools deployed to sell your construction services, as well as the philosophy guiding how you discuss and present those services and sales.
In layman's terms, marketing is how you get target customers interested in your construction business — and keep them interested over the years.
How Do I Create a Marketing Plan for a Construction Business?
Crafting your construction company's marketing plan is about more than creating new ads.
In fact, advertising is only a small piece in your business' overall marketing scheme. True strategic marketing positions you to understand the ins-and-outs of your company's identity, then communicate the best version of itself to relevant consumers, ultimately persuading them to become loyal clients. Use this template to do so.
Determine your goals: Wider market share? Increased profits? Promotion of a new construction service or business line? Identify a clear, specific marketing goal, then pair that goal with a realistic quantitative objective. For example, "wider market share" becomes completing 15% of all residential roofing in a specific region.
Profile the competitive landscape: How many competitors perform the same target services as you? Consider their scales, locations, market shares and pricing packages, as well as how they brand themselves. Then identify competitor gaps plus tight or saturated markets hindering the realization of your goal.
Identify your differentiators: What do you do differently than your top competitors? These can be tangible products, services or creative customer service add-ons to your pricing itself. Again, the key is to be specific.
Find your blind spots: Consider performing a SWOT or similar business analysis to objectively determine business inefficiencies and missed market opportunities. SWOT stands for strengths, weaknesses, opportunities and threats.
Set a budget: As an industry rule of thumb, many early-stage construction companies allocate 0.5 to 4% of total annual revenue to their marketing budget, though always adjust according to the scale of your goals.
Create and launch marketing materials: Determine which traditional platforms, such as newspapers or radio ads, and digital platforms, including social media, email marketing and pay-per-click (PPC) ads, will reach the right audience relevant to achieving your goals.
Track results: Monitor all published marketing materials and campaigns, as well as other relevant KPIs, to determine the success of your methodologies. Make marketing tweaks and changes as needed until you see the needle moving toward your stated marketing objectives.
Construction Business Marketing Ideas
Seeking fresh ways to boost your business' marketing for greater brand awareness, website traffic and — ultimately — customer conversions? Consider these top-rated traditional and digital marketing strategies, each geared toward achieving your benchmarks.
1. Identify Your Voice
Brand voice is the foundation for conveying your personality to potential clients and customers. Implemented across your website, advertisements, content marketing, social media and more, your brand voice gives prospects a glimpse into the authority, professionalism and customer interactions that potential clients can expect working with you, often influencing their first impressions.
For construction companies, brand voice is a defining attribute in an increasingly competitive landscape. How your company presents itself becomes a competitive differentiator, as well as a bedrock in your marketing strategy, directing how and where you engage with leads and customers.
2. Voice Search
Over a quarter of U.S. adults now have daily access to smart speakers, both at home and at work. Since voice tech is one of the fastest adopted technologies in history, many marketing experts see voice assistants as the next major frontier in marketing for businesses across industries. Companies must begin to consider how their websites, online reviews, blogs and any other digital assets translate voice-relayed content for today's hoards of Amazon Alexas and Google Assistants, particularly for local voice search with high purchase intent.
3. Foster User-Generated Content
User-generated content is content created by real-life people then picked up and shared by a brand, rather than ideated in a marketing meeting and disseminated on your company's dime.
For example, a restaurant employs user-generated content when they re-share the photo of a meal a hungry patron took. That patron snapped, shared and tagged the restaurant on social media, then the restaurant turned around and shared on its own profiles.
Many consumers feel that user-generated content is more influential than brand-derived content. Consider how you can inspire your B2B and B2C audience to created and tag you in relevant posts or even nurture full-on, user-generated campaigns geared toward specific marketing goals.
4. Publish Regularly on a Well-Maintained Industry Blog
Consider your target customer demographic. How old are they? Where do they live? What's their job title? Even more critically, what problems keep them up at night, plus what excites or motivates them? Such portraits are your construction business' target consumer profile — and they're the building blocks of both digital and traditional marketing.
With established consumer profiles in mind, draft a blog content calendar with topics that relate directly to your targets' wants, needs, questions and concerns. Conduct competitive keyword research, then combine audience needs with top-ranking language to begin crafting user-relevant and traffic-generating posts. This is the template of a successful industry blog, made even more so when written and edited professionally and published on a frequent, consistent manner.
5. Produce Product or Service Videos
More than half of consumers say they use video to guide purchasing decisions. A whopping 80% will switch between organic search and video search when researching products to buy as well as individual brands and businesses.
The benefits of video content don't stop with sales, either. Seven out of 10 people prefer informative videos over written instructions. The same number say they feel more motivated and confident after watching educational video content. By producing problem-solving, end-user minded video content, your construction business reaps the rewards of brand trust and authority. Down the road, when those same customers require construction industry services, whose name do you think will come to mind?
6. Write for Featured Snippets
Featured snippets are the boxes of standout text appearing at the very top of a Google search. Selected from actual website copy, these samples aim to answer a search query directly and generate over two times higher click-through rates. Featured snippets are so powerful, they actually skim clicks and traffic from the top ranking websites that show up first in the search results. For this reason, it's considered the penthouse of modern SEO positioning and comes packed with its own set of powerful digital marketing tactics.
7. Follow the 80/20 Posting Rule
The 80/20 rule for social media reminds us that only 20% of our posts should actually highlight our products and services. The other 80%? Use the majority of your posting to educate and entertain your followers, creating content that solves their pain points while also showing you're human.
The 80/20 social media rule is pertinent for both B2C and B2B construction business' marketing strategies across all relevant channels. Remember, Facebook, LinkedIn, Twitter and more are places to engage with actual people, not beat your chest.
8. Get Futuristic With 3D
3D technology integration is at the cutting-edge of construction business operations, adding another layer of competitive differentiation in your region or vertical.
For new developments, in particular, 3D construction services provide a clean, memorable and ultra-professional set of visuals to entice investors and buyers alike. Use 3D construction imagery for:
Photo-realistic 3D floorplans, animations and renderings complementing CADs and PDFs
Matterport virtual tours and property walkthroughs, immersing home and retail buyers in a lived-in space
Virtual staging adding a warm, home-like touch to properties
And more
Research 3D construction modeling and design firms in your area to see the full affordances of this contemporary real-estate service.
Up Your Construction Marketing Game With Designblendz
Designblendz is a leader in construction and architecture marketing through trend-setting 3D design services. We create custom 3D renderings, floor plans, animations, prints, virtual staging and more, bringing your builds to life.
See examples of our 3D construction marketing work for yourself, then reach out for service quotes.