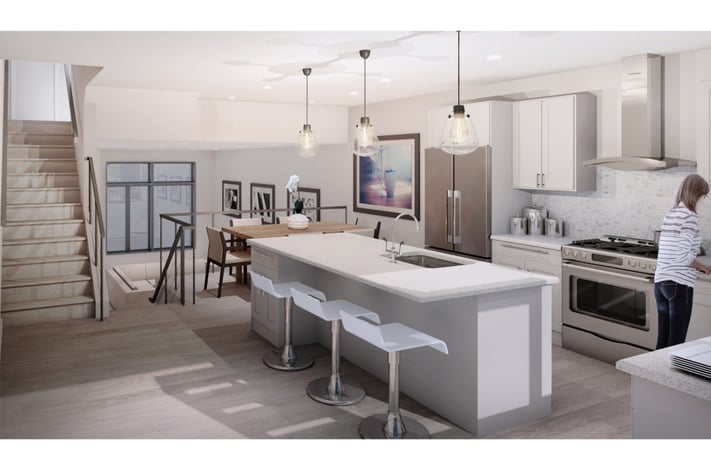 Are you struggling to sell your home? Are you a realtor looking to sell real estate faster? Unfortunately, there's a lot of misinformation out there surrounding real estate marketing – and following this bad advice could send you down the wrong path. Keep reading to learn more about common myths and misconceptions surrounding real estate marketing.
I Don't Need a Website
A website is no longer something that real estate professionals can afford to skip. According to The Digital House Hunt: Consumer and Market Trends in Real Estate study, 90% of home buyers search for properties online. So failure to maintain a strong presence online could drastically limit your pool of prospective buyers. Whether you are selling a single property or a dozen, a website is an invaluable marketing tool that will allow you to reach a larger audience.
It's Too Expensive
Another widely believed misconception is that real estate marketing is too expensive. Granted, there are some promotional techniques that can quickly drain financial resources, but others are more budget-friendly. When marketing your real estate properties, you should target a narrow audience using the right platforms to maximize your return on investment (ROI).
I Can Market it Myself
Think you can market your real estate properties all by yourself? There's more to successful real estate marketing than most people realize. You'll need to take photos, upload those videos to your website and social media accounts, mail out brochures, respond to inquiries and more. All of these tasks can prove burdensome for non-marketing professionals.
There's No Such Thing as Too Many Photos
Photos play a key role in real estate marketing. When a prospective buyer is looking through properties, either online or in a brochure, he or she will look at photos to determine if it's worth further investigating. However, you use should use caution not to overload prospects with too many photos, as this could backfire.
Video Isn't Useful
Although photos are the single most important element in successful real estate marketing, you shouldn't overlook videos. Videos allow a greater level of depth and detail, allowing prospective buyers to see every nook and cranny.
Staging isn't Important
This statement couldn't be further from the truth. Staging – the process of preparing a home for sale so it's more appealing – plays a critical role in real estate marketing. Prospective buyers want to picture themselves in a home before buying it. If you present prospective buyers with photos of a bare, empty home, they won't be able to picture themselves living in it. However, if you present them with photos depicting your home complete with furniture and decorations, it can significantly increase your chances of selling it.