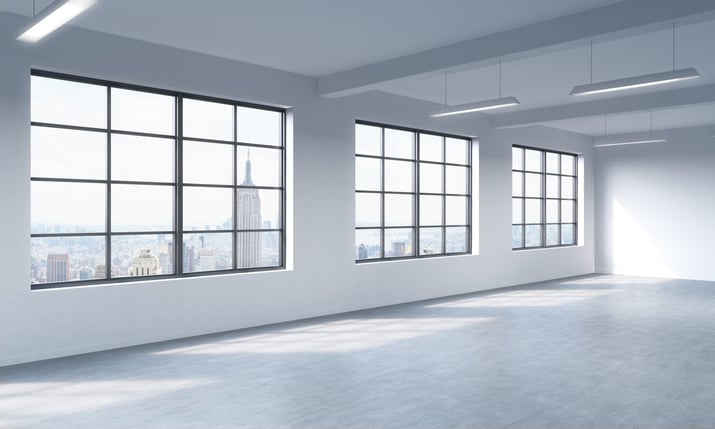 Are you in commercial real estate and wondering how to stay ahead of the game? In order to do that, you need every available resource at your disposal.
What if we told you that over the last year there has been an upsurge in technology tools that can help?
If we said that some tech tools have been developed that can increase efficiency, boost sales and help keep customers happy, would you be interested to find out more?
Commercial Real Estate is Changing
Prices of commercial properties have never been higher. Competition is fierce.
And, as we all know, in business, everything counts. But some things, in particular, have the potential to make a monumental difference.
Technology is that difference for commercial real estate firms.
In fact, tech tools are not only helping businesses, they are leveling the playing field for everyone.
The days of the static spreadsheet, ten-year-old platforms, and endless phone calls are over.
We live in a world where technology is constantly pushing things forward. There is always a better way to do things. And, as technology evolves, it's vital that businesses evolve too.
When used correctly, tech tools can help you leverage your business in compelling and powerful ways.
Unsure where to start? Don't worry, we're here to help.
Are you ready to take a crash course in the best tech tools for commercial real estate?
Great! Let's get right to it.
What Do You Want From a Teach Tool?
Before we go through the best tech tools in today's market, let's get a firm idea as to what the best tech tools will actually do for your commercial real estate business.
Today, technology is ubiquitous in all of our lives. From the kitchen to the classroom to the boardroom, we all expect a high level of connectivity. And, technology is constantly changing. It's forever evolving.
In business, technology is an absolutely essential ingredient in making any firm a success.
But, when deciding on the best tech tools for a commercial real estate firm, what are the critical criteria to consider?
Here are some things a tech tool must do:
It must be easy to use. If it's too complicated, it's taking from your bottom line, not adding to it.
It must make it easier to communicate with your audience. Communicating is a skill and communicating with customers is the absolute bedrock of any business.
It must help the business to grow. In this, a tech tool has to make your current operating systems work more efficiently or, it must be a better system itself. Efficiency is everything.
Tech Tools and Commercial Real Estate - A Variety of Options
Market Research
In order to build your business, you need a reliable source for commercial real estate research. Sure, you could do all of this yourself, but that is a very demanding, extremely time-consuming, and, an incredibly costly process.
There are firms out there who have invested hugely in technology that will do all the hard work for you. They will provide you with all of the data you need and more.
The Pick of the Bunch
Here are three of the best firms offering this type of technology at the moment. There are others, of course, and, it's important to find the best solution for your particular business.
CoStar is one of the leaders in the field for commercial real estate intelligence. And, for good reason. It offers impressive insight and data and, it can help you take your business to the next level.
Xceligent is another tool that you may want to add to your commercial real estate tech stack. It is similar to CoStar and offers a comprehensive listing and field research analytics that help you to identify issues and opportunities in the market.
COMPSTAK is a tool that can complement your current database or replace it entirely. It's an exchange that allows brokers, appraisers, and researchers to trade actual, deal-level transaction records. The comps on offer are recent and accurate and this tool is growing in popularity all the time.
Communicating With Customers
Communicating effectively with your customers is the golden rule for all businesses. So, what are the tech tools that will allow you to do that more effectively?
In your commercial real estate enterprise, you are, no doubt constantly trying to drive potential customers to your website. When you get them there, you are attempting to keep them engaged and interested.
This tool allows you to engage those customers in a chat in real-time and to continue those conversations via email after they leave your site.
Are you using social media? Of course.
This tool takes the hassle out of posting the same message on different platforms. It syndicates all your social media accounts and allows you to select which account you want to post to, how often, and even what time of day.
Time-wasting? Begone!
Commercial Real Estate - CRM Platform
For the right CRM platform, you'll be looking for something with an interconnected framework. You'll want something that will keep your entire team connected, and all members of that team will need instant access to a constant flow of information.
Great CRM software will include the following:
Workflow
Listings
Property Records
Marketing
Managing Contacts
Activities
Notes and Other Records
Deals - deal pipelines, etc
Back-Office
This type of tool is provided by Apto. There are others out there too, depending on your specific requirements.
Commercial Real Estate Marketing
To have a business means that you are constantly involved in marketing. And, your business lives or dies based on the strength of that marketing.
Tech tools increase your ability to market to your audience and, they take much of the hassle out of it too.
Automation is the key to ensuring that all prospects receive highly relevant information and prompt responses whenever they make an inquiry. It's also essential in marketing.
A tool like the one provided by Buildout allows you to streamline your entire set of property listings.
This app takes your brand blueprints and automatically populates documents with your information. And, once that information is uploaded - marketing materials, email, etc - it will update everywhere. And, what's more, you will never have to enter that information again.
Tech Tools - Helping Your Business to Grow
So, the commercial real estate sector has never had so many awesome tech tools to choose from.
In this, awareness is key. Now that you know the tools are out there, you can pick the ones best suited to your needs.
As always, we are here for you. Should you need any help or advice, we are always happy to help.