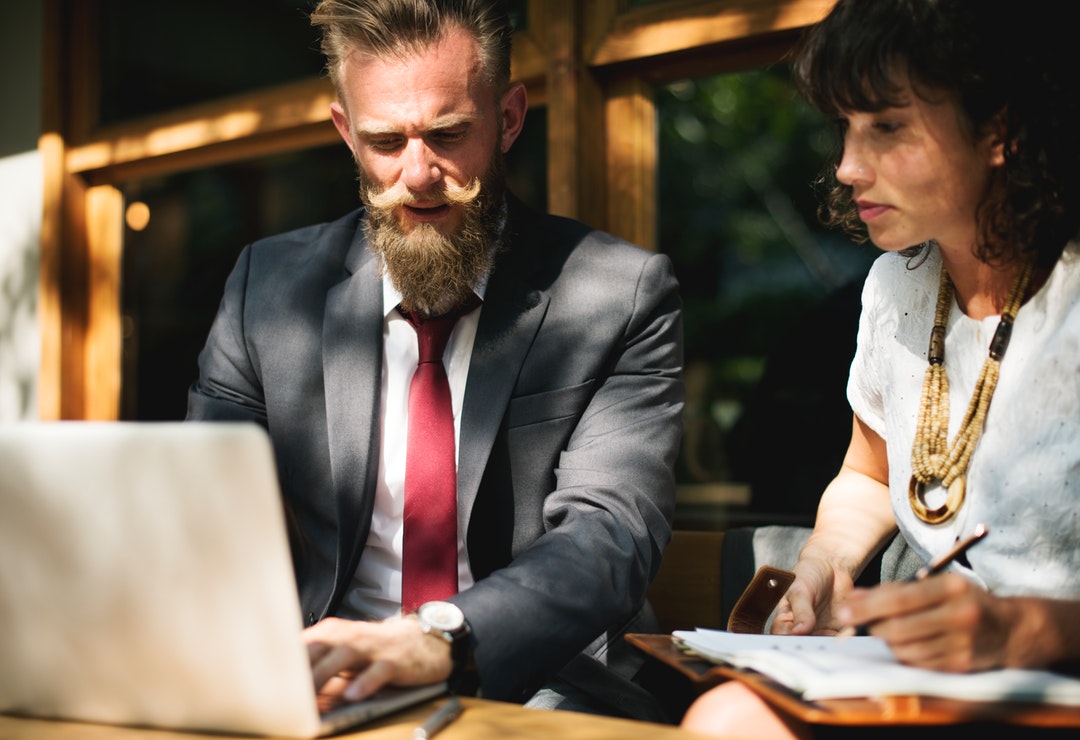 Over 81% of shoppers conduct online research before making any other move toward purchasing a product or service. For your real estate business, this means that your website has the potential to serve as the most effective realtor in your entire company!
With so many prospective buyers searching online, there's a whole lot of potential if you have an awesome web design.
Whether your real estate website is looking a little dated, or not pulling leads like you'd hoped, your site could probably use a little overhaul.
Website design is far beyond the colors that go into your homepage. For the best real estate website design, you'll need a site that's well-crafted on every level. Here are 7 of our top tips to help you get there!
1. Make It Pleasant to Use
The golden rule for any and every website ever created, regardless of industry: Make sure your website is user-friendly.
But what does that even mean? Well, let us explain.
User-friendly web design takes into consideration all the aspects of a website that might make it easy and convenient to use. This includes things like page load time, navigation systems, and the ease of use throughout your website.
As with any other website, visiting your real estate site should be a pleasant experience for potential clients. They should feel inclined to spend a considerable amount of time on your page. They should never, ever feel annoyed with your website or exit out before they've found what they need.
2. Value Easy Navigation
Okay, so you caught us - we mentioned navigation in our first point, too. But if anything, the fact that we're bringing it up twice should show you just how crucial easy, effective navigation is on your real estate site.
To take your real estate site to the next level, you'll need to have more than the standard "Quick Search" bar at the top of your homepage. You'll need to bring in an "Advanced Search" page, for buyers who know exactly the sort of property they're looking for. You'll need and an "Interactive Map Search" for buyers looking to feel out the entire market, too.
For real estate sites, more than other industry sites, the ease of navigation is key to lead generation. Your clients' homebuying experience might seem stressful, but showing that you care enough to make their search smoother can buy your team some serious brownie points.
3. Highlight the Important Stuff
All of your listings will be available for your potential clients to view through your site's navigation tools. However, one way to kickstart their search is to highlight new and high-quality listings on your homepage or another featured page.
This strategic highlighting of certain properties can serve as inspiration for potential clients. It can showcase your team's best work and highlight the awesome aspects of the properties you represent.
Diving headfirst into a horde of real estate listings through any sort of navigation can seem overwhelming. Highlighting important properties, new listings, or special aspects of recent listings can help ease potential clients into the home-buying experience. It will start them on the right foot.
4. Be Sure It Can Snag New Clients
When it comes to a real estate website, your main objective isn't only to snag likes, clicks, and follows. The whole point of your real estate site is to help convert visitors into leads.
It's crucial to have effective calls-to-action. These should be set up to lead site visitors to your contact page. It should encourage them to subscribe to your newsletter, to download a free resource like an ebook or market guide. Y
our calls-to-action should make a clear effort to establish a connection with visitors before they leave.
You'll also want to ensure that each page of your site includes clear contact information. Whether this comes in your site's header, footer, or margins - make sure it's there.
5. Use High-Quality Images
There may be no greater travesty to a real estate website than the use of low-quality real estate photos to promote content and properties.
Images are a powerful tool in the way of evoking emotion. Real estate is a business that's built upon ideals of lifetime comfort and happiness. Every image you use on your real estate website should be high quality.
Your real estate listing photos should already be good quality. They should be taken by a professional or highly-trained employee using a current DSLR camera and edited tastefully. If they're not - get with the times!
Your blog content and other written copy should also take advantage of the power of images. Even if you're using stock photos and videos for blog and article content, this can make a big difference in capturing attention and evoking emotion in readers.
6. Take Advantage of Testimonials
Testimonials from past customers can be a powerful tool in lots of industries - but in real estate, they can prove crucial.
Imagine looking for a home in a brand new, unfamiliar neighborhood and reading dozens of glowing, heartfelt reviews for a real estate company.
"Thanks to you, we feel so at home!"
That's bound to feel pretty comforting and confidence-instilling, right?
Consider dedicating an entire page on your real estate site to testimonials. Choose several reviews that highlight the unique aspects of your real estate company and what sets your team apart from the rest.
Then sit back and admire the power of word of mouth!
7. Provide Extra Resources
Providing extra resources beyond listings and realtor profiles can help show potential clients how much you care about their home search. This helps to build a relationship and establish trust. Plus, providing clients with resources from the get-go can save you time down the line.
Establish a page on your site that provides potential clients with tools like a mortgage calculator, buyers' and sellers' guides, and updated market reports.
Whether you jam each of these bonus resources into a single page labeled "Tools," or you choose to distribute them more organically throughout your site, having things like these at readers' disposal can help boost the effectiveness of your site.
Want More Tips on How to Get the Best Real Estate Website Design?
Your real estate website can be a very effective tool for your business. Plus, taking the extra time to ensure you've got the best real estate website design can make it even more effective!
For more tips on how to get an awesome real estate site and information on how you can get a leg-up in the real estate industry, check out more on our blog!