When it comes to an open house, preparation can make the difference between a waste of time and multiple offers. Start with this open house checklist.
When you're selling a house, one of the top strategies of getting a lot of people to see the house with minimal effort is open houses. Open houses can be for realtors to see the home or you may be having an open house for buyers.
Whether you're having an open house for buyers or realtors, you need to make sure that you have an open house checklist. If you forget something important, your actions will have more of a negative impact because so many people are there to look at the home.
Continue reading this article as we talk with you about 9 things you should have on your checklist before your open house event.
Must-Haves on Your Open House Checklist
Failing to get your house ready properly when you're trying to sell it could cost you the sale. People don't have great imaginations most of the time so you have to put your best foot forward.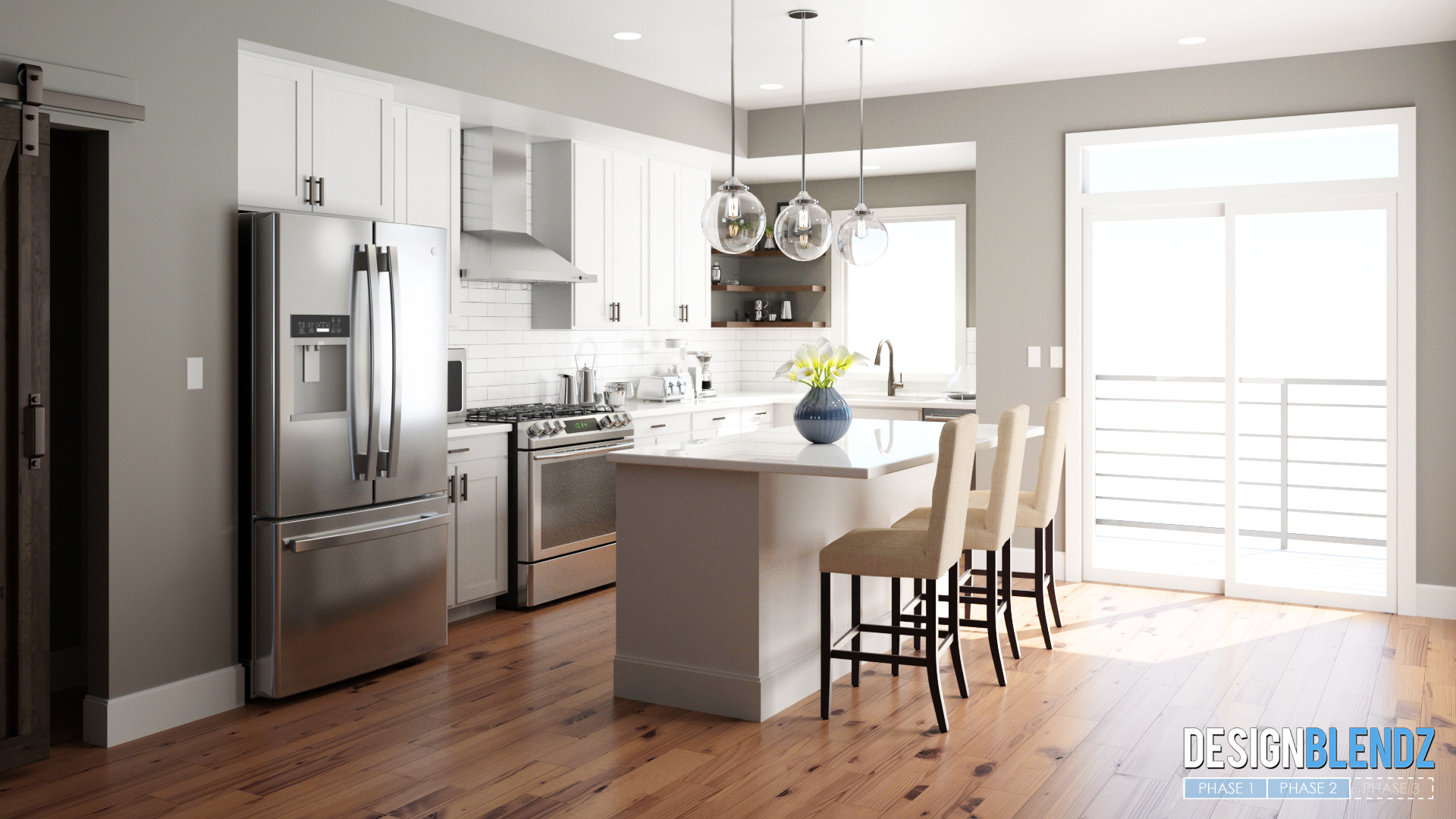 1. 3D Rendering
We gave this first tip away in the title but we can't emphasize it enough. 3D rendering for marketing allows people to see beyond what is really there.
Some of the people that are at your open house may have different tastes from what you have in the home. The good thing about 3D rendering is that you can customize the rendering to what you know these different clients will find attractive in a property.
3D renderings are photorealistic so you can make it look like the interior of the home is already in place.
2. Decluttering
When you're selling your home, you need to declutter your home as much as possible. If you don't need it in the home, you should put it in storage. When people come to an open house and they see a lot of clutter, it makes the space seem smaller.
Depersonalize the space as much as possible before the open house so people are able to see themselves in the space vs. seeing how you live in the space.
3. Deep Cleaning
If someone sees dirt or grime around the kitchen sink or the base of the toilet in the bathroom, it makes it hard for them to see the rest of the house. All they'll be thinking about is how dirty the home is.
Doing a deep clean from wiping down the baseboards to sweeping the spider webs out of the corners of the roof will make your home look immaculate and attractive to potential buyers.
4. Freshen Up
Cleaners don't always have the best smells so spray some refreshing scents around the room. You can also light some candles before people come over for the open house.
There are fresh scents you can plug into the outlets as well but make sure whatever you do is not overwhelming.
One of the open house tricks some people use is putting cookies in the oven before people come to look at the house.
5. Do Any Necessary Repairs
Before having an open house, all repairs should be taken care of. You don't want to leave anything to chance and hope that it doesn't break before the home sells.
Everything that you know about that needs repairing should be fixed right away.
6. Beef Up Your Online Listing
Your online listing will play a major role as to whether people show up to your open house or not. Make sure you have your photos and videos in place so people can get an idea of what they're going to look at when they go.
The 3D renderings can help people get a good feel for the home so don't forget to include these in the listing.
7. Promote the Open House
If no one knows about the open house, you're going to have underwhelming results. You can't rely on road signs to get people to drop in at the open house. Promoting should be one of the important items on your list.
Whether you put ads on Craigslist, promote on Facebook, Zillow or other sites, you need to get to work on it well before you set the date for the open house. You can never promote too much.
8. Keep Open House Etiquette in Mind
As you're preparing for the open house, set yourself up for success. You should have food and drinks there and always greet people at the door and welcome them as they enter.
Your curtains and blinds should be open to let the light in and always make sure the toilet seats are closed. Don't leave cars in the driveway or in the garage -- you want people to be able to see how much open space there is at the home.
If you have pets, don't leave any of their things lying around. Remove all traces of pets. If you're the owner, you should leave the home yourself and let the realtor take care of things for you.
9. Following Up
Make sure you or the realtor have a way to follow up with the potential buyers. Always have a way to collect their information through raffles or information collection cards they can fill out when they enter the open house.

Get the Help You Need to Sell Your Home
Now that you know about these must-haves on your open house checklist, why not put some of them to work for you?
We'd love to help you with your 3D rendering. If you have any questions or you're ready to move forward -- contact us today.