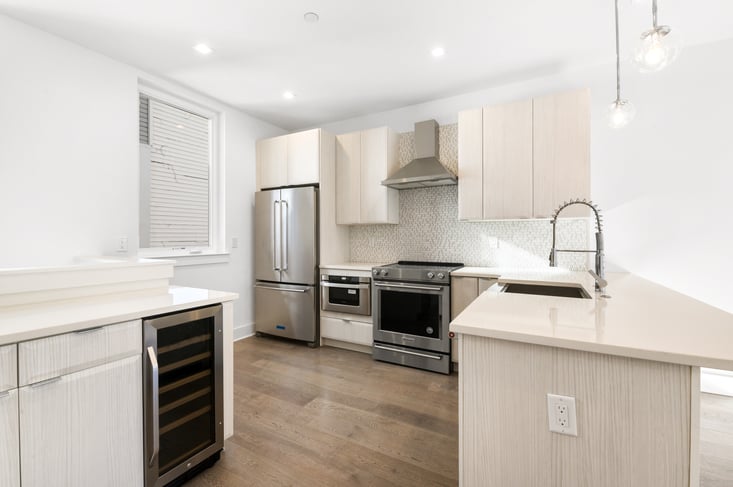 The construction industry is traditionally resistant to changes in technology. However, with new technology trends frequently appearing, this industry is rapidly changing, and there is no doubt that the industry players should be ready.The level of activity in the construction industry can be expected to increase because of the new trends expected to dominate it.
Here are some of the exciting trends that you can keep an eye on in 2020.
1. Virtual Reality (VR), Mixed Reality (MR) and Augmented Reality (AR)
Several industries are already feeling the impact of these three technologies.
The construction industry can now also look forward to what these technologies have to offer. Since buildings are becoming more complex, architects and other construction teams can use VR technology, MR technology, and AR technology to improve their designs.
The gesture interfacing and interactive design technologies are set to influence how designers and architects draw their building designs in 2020. The VR, MR, and AR technologies can also be used in this industry to help in:
Seeing through walls for service engineers and maintenance workers
Improving and innovating IM visualization
3D modeling of structures and buildings
Allowing the client to explore the proposed designs before construction
2. Robotics
This technology might make a much more significant impact in 2020 in the construction industry. It can also contribute to the effects of 3D printing. According to surveys, it is predicted that the year 2020 can be the year that these trends dominate the construction industry.
Robots are already slowly finding their place in the construction site because they can be used in bricklaying and laying rods. Traditional methods of construction rely entirely on manual labor and robots will be an exciting addition to this industry.
The robotics technology will help in improving construction times and the quality of buildings. Robots can also be used to demolish buildings and are a much cheaper and safer option even though they are slower than the manual workforce when it comes to demolishing structures.
3. Sustainability
Building regulations are today asking players in the construction industry to reduce their impact on the environment and promote sustainability. You can expect this trend to be prominent in 2020 and in the following years.
The drive to have zero carbon emissions and optimized energy efficiency have dictated the direction of the building and construction industry for a while now. This has led to the emergence of better thermal performance materials that are set to make future buildings well insulated at a lesser cost.
Recycling old materials to reduce waste is one area where sustainability is so far helping to drive innovation in this industry.
You can be sure that there are more innovations to be expected in 2020.
4. Drone Photography
This is one of the fastest-growing construction trends with usage increasing by a good margin each year. The use of drones offers more than just aerial photography. They can quickly map large areas that are over long distances.
Drones produce thermal images and aerial heat maps that are quite valuable to the industry players. The software used in drones provides real-time data that one can use to make decisions quickly and streamline the whole construction process.
Drone technology is gaining prominence in the construction industry because it enhances the working environment. For instance, drones can be used to access and assess areas that are difficult and dangerous such as the roof.
5. Exoskeletons
This construction trend has undeniable benefits. With this technology, the workers can do more than they usually would. If adopted, the industry will increase safety in construction sites and also reduce the number of workers needed on site.
According to ABI research, the exoskeletons market will reach $1.8 billion in 2025. This is a considerable increase from $68 million that was recorded in 2014. The research also states that you can expect to see around 2.6 million suits on the market.
6. Modular and Prefabricated Construction
Though not a new construction trend, modular and prefabricated construction is growing, and in 2020 it is a trend that is also expected to increase because it is an affordable way of construction. The technology of off-site constructed modular is improving and therefore, you can expect to see more from this trend.
Several small buildings have already been developed using this method, and they showcase green building designs that are also innovative. This has greatly increased this trend's market visibility and built client trust.
Thanks to new technology, prefab and modular buildings are getting taller each day. There are already a few buildings like hotels that have been constructed with this technology. Builders plan to cut down on-site construction to just 25% in favor of this trend.
Get Ready for 2020 Construction Trends
These construction trends will change the business and global landscape.
With scarce skilled labor, rises in prices, and more challenges that the construction industry is facing today, such new practices and trends will see more growth and contractors can win more contracts and enjoy the profits.
Do you want to streamline your next construction project? We are here to help, so do not hesitate to contact us.