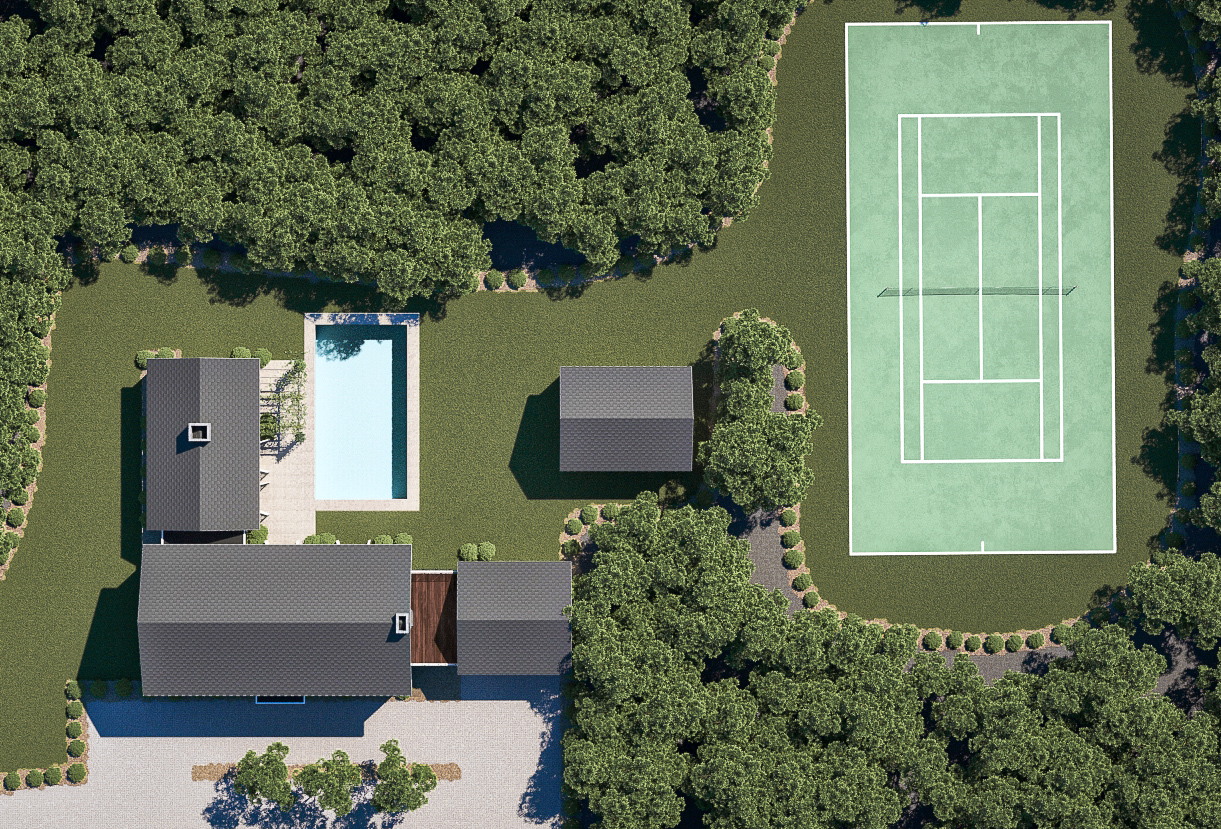 Why try to tempt buyers to your latest construction project with only a traditional mailer or flyer? 2D print materials are fine, but to really get attention, consider marketing with 3D renderings.

What is 3D Rendering?
Before we get into how the technology can be used to increase real estate sales, let's discuss 3D rendering in real-world terms.
3D rendering uses specialized computer software to take a 2-dimensional (flat) image and create a 3-dimensional representation. A wireframe model is created and then colors, texture, shading, lighting, and materials are added to make the image look more realistic.
You are probably most familiar with 3D animation, which has been used for years to create movies for Pixar and Dreamworks. Plenty of 3D animation is also used in live-action movies to create scenes that can't be filmed in the real world.
3D rendering and animation are also used in a number of industries outside of entertainment. You will find it used in gaming, architecture/design, interior design, advertising/marketing, and of course, real estate and construction.
6 Ways 3D Rendering Can Be Used in Pre-Selling Property
3D rendering has a number of uses for those in the construction and real estate industries. You can use the technology to design the plans and renovations. It is also ideal for doing commercial "fit outs" for office spaces, restaurants, stores, and multi-mix use warehouses.
For some the goal is not to create blueprints, but to pre-sell a residential or commercial property before construction is finished.
1. Show Property Before Construction Begins
Whether a single-family home, an office complex or shopping mall, you can show potential buyers and investors compelling 3D images before the first nail is even driven.
A developer/real estate agent could take pretty pictures or videos of a finished property and create a visually pleasing presentation. Easy sell.
What if you're in the middle of construction or haven't even begun? Previously, your best method might have been a 2D artist's rendering. 3D rendering allows potential buyers to see every detail of a project, including the materials, specs, and the layout of the floor plan.
A couple looking for their first home can take a virtual walkthrough of the entire property. An investor in another country can explore an office complex over the Internet.
2. Highlight the Property's Best Features
Imagine a homebuyer seeing the décor, architectural details, lighting fixtures, flooring, and appliances before construction is completed.
What if the project is a gated community? These developments are more than a single house. 3D renderings and animations can be used to highlight features that make the community desirable.
Display the amenities, including the pool, clubhouse, fitness center, playgrounds, and the guard station. You can also show nearby "quality-of-life" aspects such as neighborhood schools, shopping, and entertainment.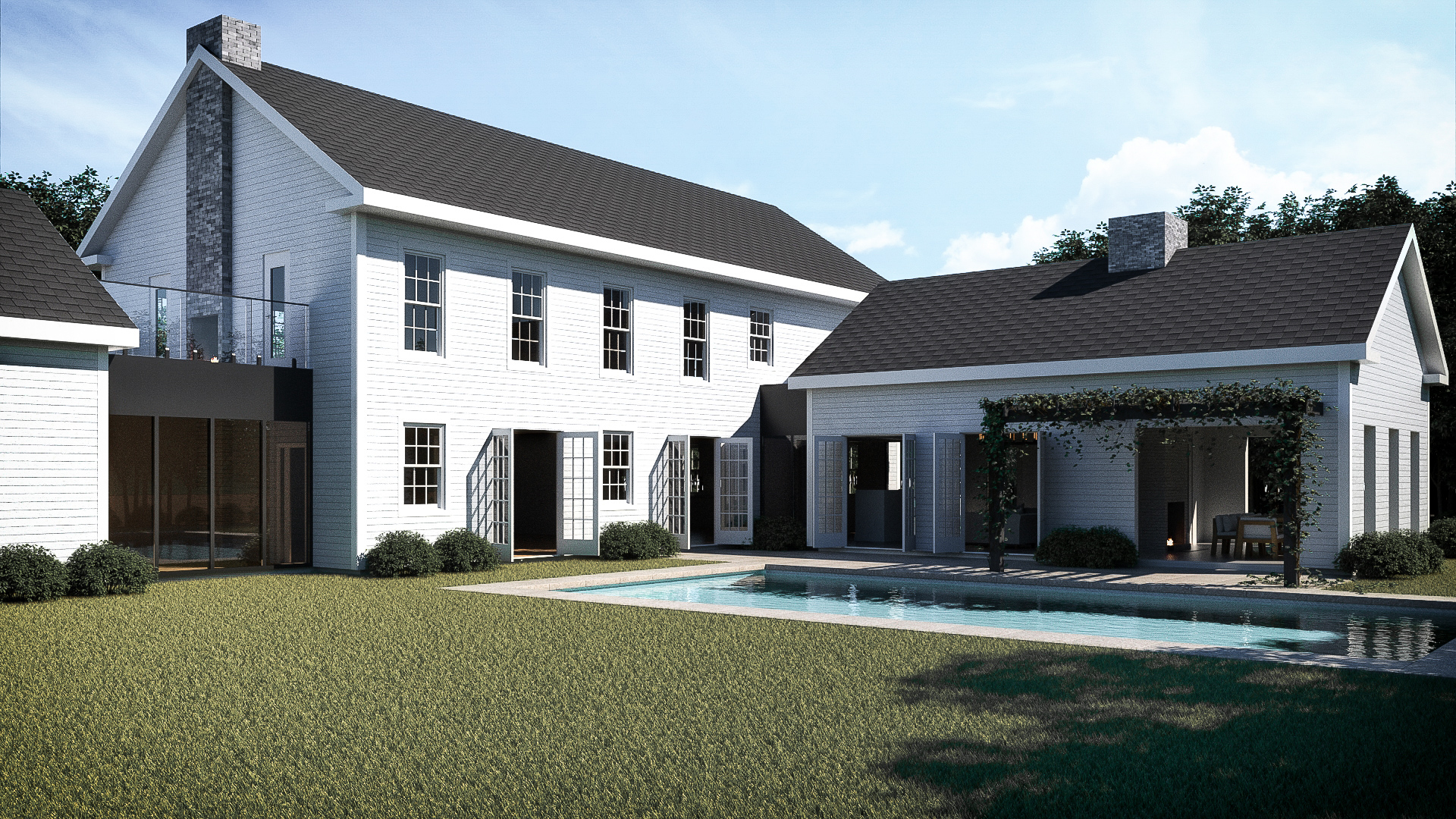 3. Finalize Designs with Ease
Getting final approval for a construction project is rarely simple. Each stage requires several rounds of changes.
Since 3D rendering is done on a computer, the designs can be easily shared with anyone. The developer or the client can be involved and make changes along the way.
In the end, the design process will proceed more efficiently.
4. Market Properties More Effectively
3D renders and animations are more visually arresting than a simple photograph. Increase your marketing ROI by using eye-catching 3D images that will make potential buyers pause.
The images can be used for traditional print materials such as mailers, flyers, billboards, and magazine spreads.
However, 3D architectural rendering also translates seamlessly to pre-selling via the digital world.
All 3D blueprints, floor plans, renderings, animations, and videos can be posted on websites. You can also use materials to create digital ad campaigns and email campaigns. Videos can be easily shared and disseminated via social media sites and YouTube.
5. Display the Luxury Aspects of Your Property
You can say you plan to use premium materials like granite countertops and marble floors. You can talk about beautifully appointed rooms and high-end fixtures. You can even talk up the natural beauty of the area.
However, it can be difficult to explain and justify a luxury price tag based on pictures or drawings.
Does your property afford a tranquil view of a lake or surrounding mountains? Is there an ocean view that stretches beyond the horizon? Is there a charming downtown area with shopping and restaurants that would appeal to your target audience?
Why not include a visual tour of these aspects related to the property? 3D real estate renderings can be used to put such luxuries on vivid display. Create a virtual tour of everything from the landscaping and architecture to the surrounding environment.
6. Reach Different Audiences
Reaching your target market requires different types of marketing efforts.
Marketing homes to millennials? The tactics you employ are completely different than the ones you would use to attract older buyers or retirees.
Studies show that millennials get more information from mobile devices than any other source. A Pew Research study found that 9 in 10 millennials own smartphones. 97% of them use the Internet for research, and in fact, 28% are "smartphone only" Internet users.
If you plan to target to millennial homebuyers, your pre-selling efforts must incorporate mobile marketing. 3D renderings and videos can be used to create dynamic online content.

Pre-Selling Real Estate with 3D Renderings
We offer comprehensive construction and general contractor services for residential and commercial properties. From pre-construction projects to renovations, we can handle all phases of your build. We also provide architectural design services and interior design services.
Check out this previous blog for more visual solutions to pre-sell real estate.
No matter what your needs, we can show you how 3D rendering can be used to for pre-selling your next housing development, office complex, or retail space.