Trying to sell new homes? Click here to learn why using rendered images to sell pre-construction homes is a winning idea!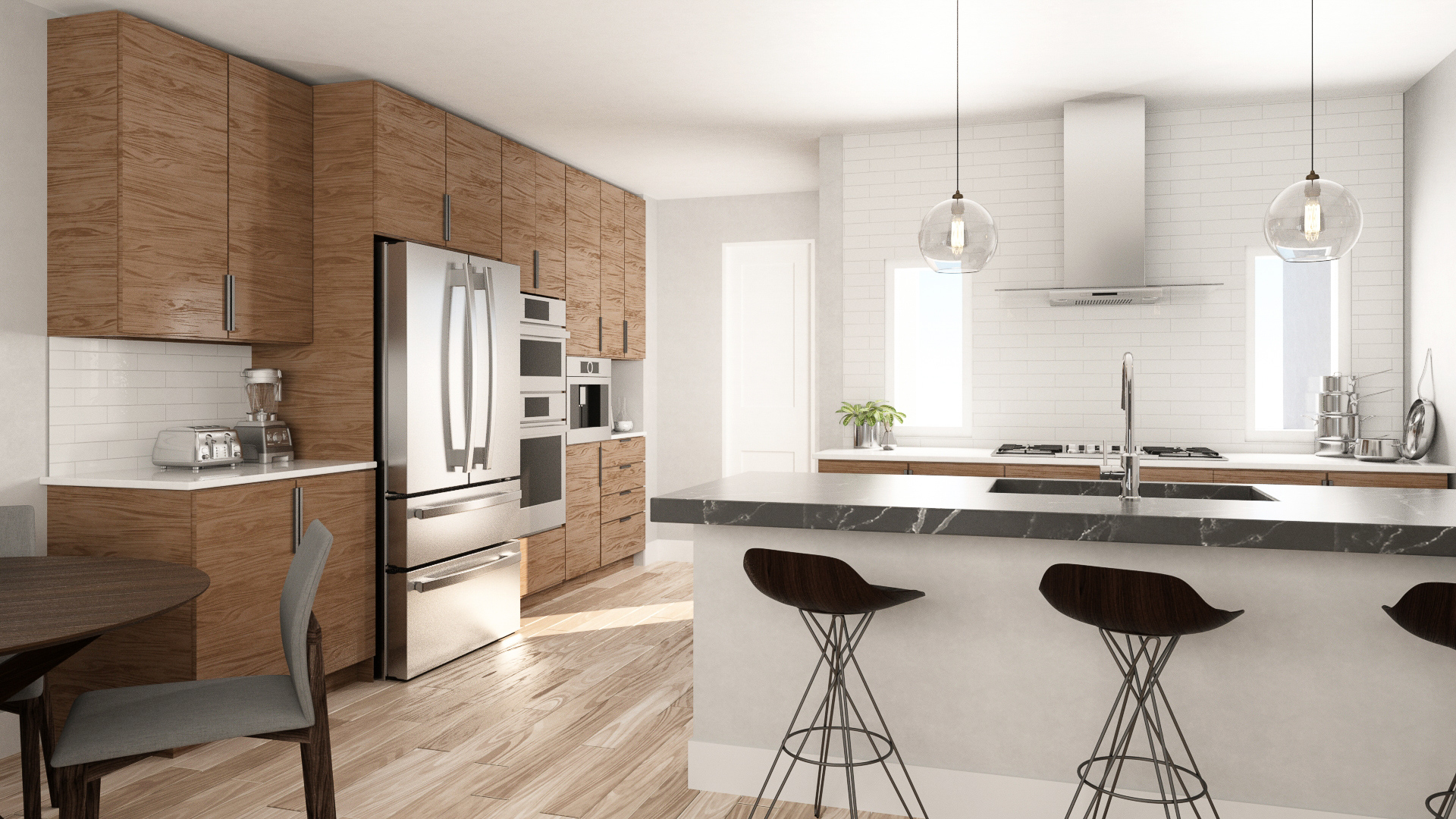 In this ever-changing world we live in, you have to keep up-to-date with tech to succeed in business. Period. And the real estate industry is no exception.
Yes, 2D floor plans have been used for a long time and still have their place. However, they solely rely on your client's imagination to make their final purchasing decision -- which is always a tad risky.
Instead, you can provide a complete experience with rendered images.
Does that sound good to you? Great! Let's explore this tool in greater detail.
1. Fuel Your Client's Imagination with Rendered Images
Rendered images allow you to create a three-dimensional representation of your property using a two-dimension model. As you can imagine, this makes the illustration far more realistic for the viewer.
With just a few clicks of the mouse, you'll be able to give prospects a better taste of the property's aesthetic and dimensions.
Gone are the days where your only option was to show clients a dull image or a 2D floor plan of the property on a flat-screen or a printed photo.
Instead, with rendered images, you provide prospects with a tour of the home. Clients can 'walk' inside their new houses (virtually). That way, they get a better feel for what it would be like to live there.
It prompts them to think about where they'd put their furniture, the colors they'd paint their walls, and much, much more.
All in all, it fuels the imagination of your prospects so that your building development feels more 'real' to them.
2. Enhance Your Selling Potential
It's time for you to think bigger, and demonstrate you're ready to take your real estate business to the next level. Yes, you guessed it, rendered images are the way to do that. They're a great marketing tool.
You can raise the interest of potential clients and pique their curiosity. Clients are more likely to meet with you with a real intention of buying.
Namely because, when you use rendered images, everything feels far more concrete. Sore, you're less likely to attract time-wasting prospects who are 'just seeing what's out there.'
These images highlight the potential of your property. Even if at the moment they're just empty pieces of land.
Consequently, you garner the authority to set a better-paid price for your property. After all, clients can see its worth with their own eyes!
3. Present Your Projects with Clarity
Rendered images allow you to present designs more efficiently. After all, there's less to explain since the pictures talk for themselves.
At the same time, it's an excellent way to identify things that may need changing. You can take careful note of the prospect's requirements and adjust the building work to meet their preferences before its too late.
People want specific things from their homes, and with rendered images, it's easier to shift your developments to produce something they actually want.
4. Rendered Images Provide a Memorable and Modern Experience
It's a whole different experience having a clear vision of what a new home is going to look like. As we've already said, this is precisely what rendered images do. They're so much more sophisticated than standard photos.
Client expectations are rising. So, by incorporating the latest tech into their shopping experience, you'll certainly earn some brownie points.
Rendered images encourage prospects to engage more in the buying process, which usually results in them making more informed purchasing decisions.
It almost goes without saying; the more involved a client gets in the process, the less likely they'll regret their investment!
5. Use Your Money Wisely and Work Faster
Rendered images work wonders for marketing your business, and they're relatively inexpensive. If you have an in-house designer, you'll be able to reuse and redesign the same rendered images and adapt them time and again to new projects.
With just a few clicks, you can send rendered images back to your client. This is especially handy if your clients are based further away.
As they can get a decent feel for the property just by opening an email attachment. This negates any need for them to drive miles to see you in-person.
Not only does it save them time, but it also saves you and your team a ton of time and effort that could be better spent on other money-making activities.
6. Stay Ahead of the Curve
As we've said from the get-go of this article, using tech is a must nowadays. This means keeping an eye on the needs of your clients and updating your technology accordingly. This is key to staying competitive.
Great companies are always investing in technology-- and for a good reason. A business that invests in the newest ways to serve its customers looks more reliable and trustworthy.
Best of all, rendered imaging isn't that expensive nowadays. So you can deck your company out with impressive tech without breaking the bank!
Although it's a minor investment, it gives you the power to boost both your sales and your customer retention rate. Needless to say, this should increase profit margins, and as such, enjoy a positive ROI.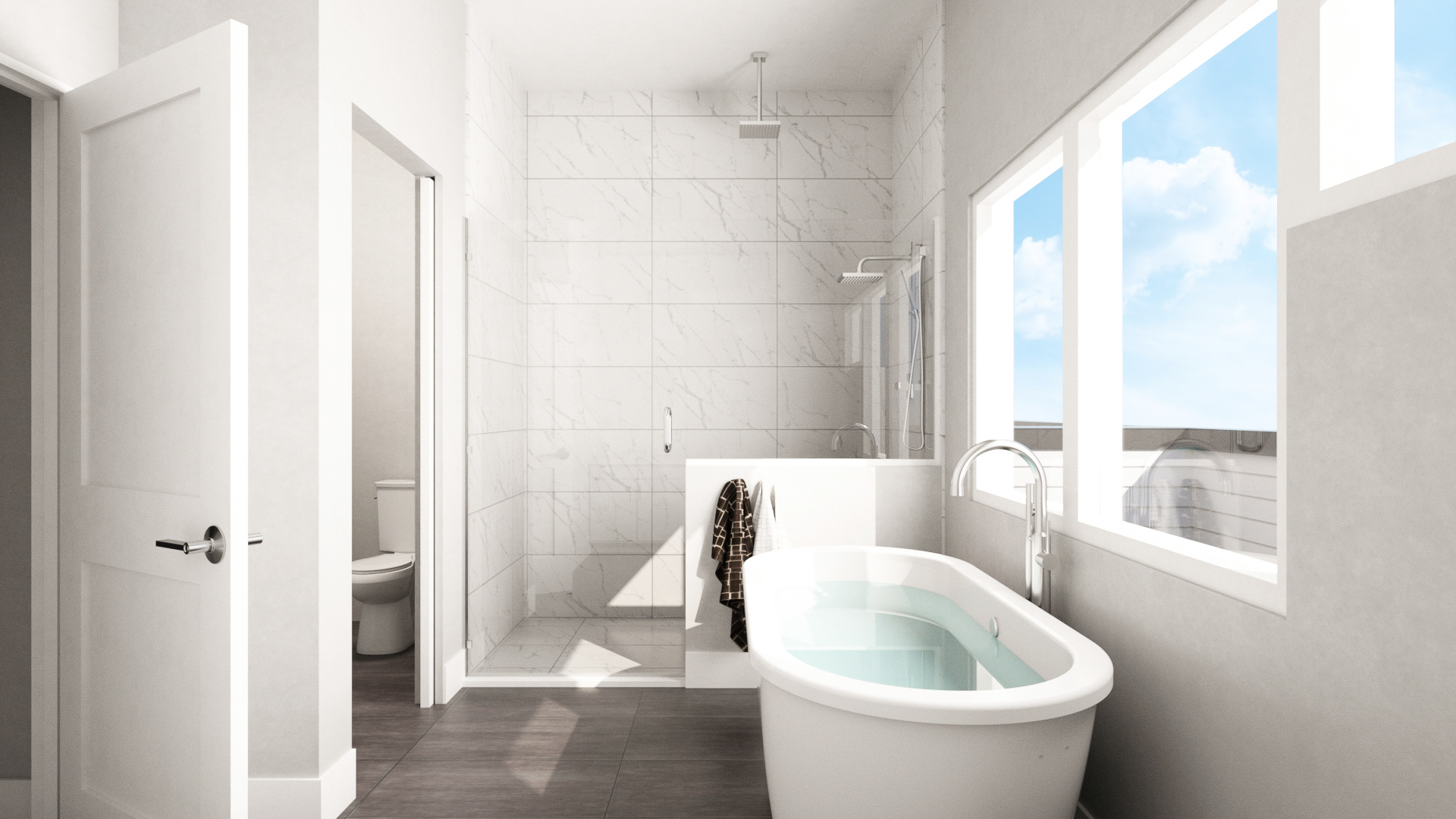 Ready to Start Using Rendered Images?
In the end, there are tons of ways you can use rendered images. But the most notable advantages are the boost in sales, marketing, and customer experience you provide prospects.
To get more info on prices, designs, and rendered imaging solutions, contact us today on our website. We look forward to hearing from you soon!