5 Important Construction Industry Trends of 2017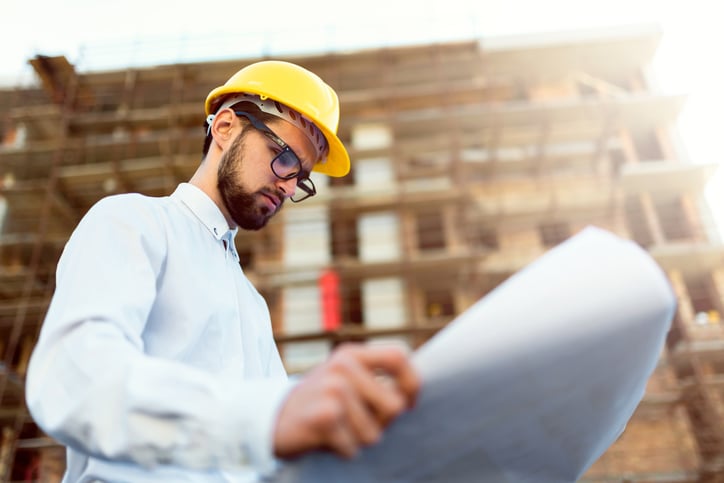 5 Important Construction Industry Trends of 2017
The trends and technology advancements of 2017 will greatly shape architecture and construction industry trends! Click here to learn what they are!
The construction industry and architecture industry are constantly evolving. A notable art form within itself, the construction industry is gaining some serious traction this year.
These five construction industry trends are going to be huge in 2017. Check them out!
Five Major Construction Industry Trends To Look Out For In 2017
These construction industry trends really reflect the technological advancements of recent years.
5. Building Information Modeling (BIM)
BIM is a digital projection of physical characteristics of a building. A BIM is a fantastic resource for construction. It can help construction specialists solve problems throughout the lifetime of the building.
You could see BIM as a kind of software that offers 3D virtual model visuals of a building as well as physical projections of its functions.
Say goodbye to blueprints-- 2017 is the year of BIM.
4. Prefabricated Facilities
A prefabricated building is a structure made of factory produced units that are brought to the building site to be assembled. This innovative type of building is also known as "prefab" or "permanent modular construction".
Think building blocks. Traditional construction involves building the facility from scratch. With prefabricated construction, a facility can be built in a fraction of the time.
Prefab construction is really useful for its productivity benefits. Imagine building a house in 24 hours!
3. Sharing The Cloud Across The Company
Communication is important for any business in the construction and architecture industries.
Unfortunately, communication tends to be lacking in construction projects. Especially if more than one company is involved in the construction of a specific project.
The goal is always to make the parties within a project communicate better. There needs to be some facilitation to make that happen.
Usually, encouragement doesn't help-- tools help. This is where cloud communication through mobile devices comes in.
This is why cloud computing will become much bigger in 2017 than ever before.
Key information can be easily shared among specialists, builders, and engineers. Throughout the project lifespan, they can all communicate through mobile device accessibility.
2. Virtual Reality From Early Conception To On-Site
Virtual reality (also known as augmented reality) has been the talk of the tech world for a while.
VR should become massive in 2017. The standards for digital communication could very well become rooted in virtual reality.
VR can also be an incredibly helpful solution for construction projects as well.
During the design phase, VR can show clients the details. VR can also project the feel of a building before construction begins.
VR can help architects and designers find faults within a design plan as well. By virtually walking through the building, errors can be remedied.
1. Professional Shortage
This isn't exactly a beneficial trend, but it is a real one.
Finding qualified professionals such as builders has become expensive, difficult, and competitive.
So much so that many companies are taking their searches abroad to find the right people to do the work.
Ireland and Poland are well-stocked with hard working professionals in the construction world. It may be time to offer some work visas if your business has been suffering.