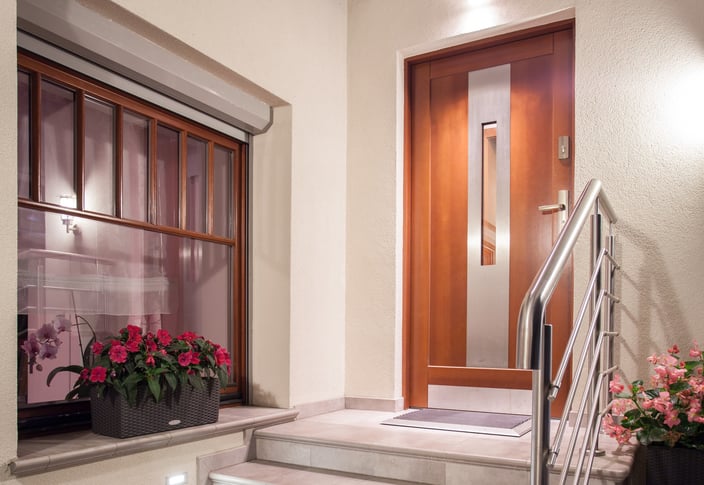 Your client is probably a few years into owning their home and they have a little saved up for home improvement.
We can probably agree that the task of figuring our what will improve your client's return of investment seems like a daunting task. But here at Designblendz, we're experts at helping our clients design the best home for the money.
This is why we've come up with a sure to win list of five home modeling ideas to grant crazy ROI on any home.
Let's take a look, shall we?
To the Attic!
Does your client have a dusty old attic? Do they really need that space for storage? Do they even use that space for storage?
Maybe they should consider turning it into a bedroom. At a median cost of $65,000, you will find that remodeling an attic into a bedroom will cost much less than adding an entirely new bedroom. Plus they will recoup 61% of the cost when they sell.
A majority of homeowners who changed their attic into a bedroom reported great satisfaction in their decision to remodel.
Your client might have to consider some restrictions before they begin work. Find out what the building codes are in your area. Also, make sure the support structures in the home are rated to support a constant use of the attic.
How will they to run electrical and A/C to the bedroom? And finally, where are they going to put the stairs?
In the Kitchen
The kitchen is probably the most common place people think about home remodeling ideas. If your client owns an older house, they probably want to expand the space and give themselves more counter space. If you are in a newer house, they may have some ideal amenities they would like to add.
Don't worry. Your client should not have to break open Timmy's piggy bank just to finish this remodel. On average a kitchen remodel will only set you back $30,000. And the return is typically at 67%.
You don't have to win the prize for "kitchen of the year" to remodel this space. Remind your client they don't have to replace everything. Have them reface cabinets and shop for modestly priced appliances.
Sometimes, only a facelift is required. Sometimes a full remodel is required.
Have your client consider a few questions before they begin. Are my cabinets structurally sound? Is anything peeling or warping? Can the cabinets or countertops do with a nice resurfacing, or do I need to replace? And can I make it look better with just a few new light fixtures?
The Great Outdoors
Does your client live in a temperate climate where they could sit outside and read a book most of the year? Even if they don't, the living space of a deck or patio could be a great choice for a home investment remodeling plan.
Why is the deck a great home remodeling idea to improve return on investment? Perhaps it is the very little cost per square foot.
According to the National Association of Home Builders, a deck only costs about $35 per square foot. Compare that to the $85 per square foot it would cost to build an addition on to a house and you know why we're raving about deck building.
Even where construction costs are higher, you will most likely still have a higher return on investment with a deck.
Be wary of patios. They may seem like an inexpensive investment, and they can be, but they won't be if your client gets too carried away. Your return of investment is limited on a screened in patio. The higher the cost, the less your return on investment. So remind your client to keep their patio size modest, as the bigger the better isn't always the best motto.
You spend a lot of your life in the bathroom. At least an hour a day. And you really do want your bathroom to be a place of comfort and ease. If your client's bathroom doesn't accommodate the multiple functions even they require, the house is not going to appeal to buyers.
Most homebuyers are looking for custom showers, spaciousness, lots of good lighting, and usually two sinks.
Who wants to buy a house where the first thing they need to do is remodel the bathroom? You will find that many homebuyers will quickly walk out the door if a bathroom is not up to par.
If your client does the remodel right, they will gain a 67% return on investment for their effort and money. Size really does matter in this case, so make expansion a priority. If they have one and a half baths, make it two full baths.
Besides adding space, an inexpensive way to improve a bathroom is paint. Paint up the walls, replace that old toilet and dump the old shower head and bath faucet. Unless there are have structural problems like rotting floors or warped counters, your client probably won't need to do much more.
Shut the Front Door
What is the first thing people see when they walk up to a house? Yep, that's right, the front door. If the door is old, worn out, ratty, or even just squeaky, have them kick it to the curb. Impress the future buyer before they walk into the house.
This is probably the highest return on investment compared to the amount spent. It sits at about an average of 75% return and a new steel door only costs a median of $2,000.
Also, consider the energy savings gained from replacing a door. This is one of the places in a home where the client will loose the most heat or cooling. Remind your client to get a door with a guarantee and a warranty. They will thank you in the long run.
Conclusion: Just Do It
Now is the time to make your client's ROI go through the roof. Your client will never regret the decision.
What are your home remodeling ideas? Let us know in the comments below.