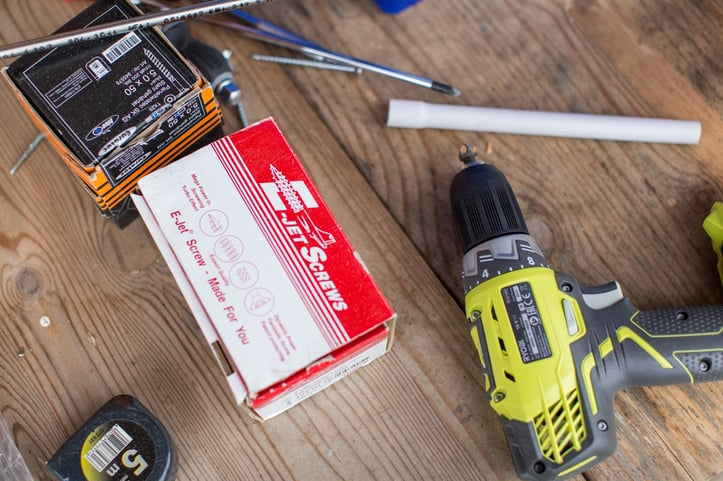 As you begin planning your next home renovation or home improvement project, proceeding without common sense can lead to lost time, money and energy. You may be ready to start tearing down walls right away or begin clearing out for that backyard pool. Before running wild with your redesign dreams, consider doing some research to avoid costly mistakes.
It's easy to get caught up in the moment of creating the look and feel you want, but if there's even a slight chance of selling creating value to attract potential residents becomes crucial. Here are some common myths to evaluate before delving into your next project.
Doing It Yourself Saves Money

You're feeling confident and ready to take a sledgehammer to that extra wall. However, by rushing into a project solo, you may cost yourself more money and energy than you're saving. Be honest with yourself about when you're in over your head and need to hire a professional. Professionals can offer added value with planning the project -- i.e. 3D renderings and concept designs. Sometimes mess-ups cause more work for contractors to fix than if they had been hired earlier on in the process. Additionally, several local and state laws require you to obtain a contractor's license or hire out for home remodeling.

Every Remodel Adds Value

While you may be craving an opera-styled balcony or an elaborate dome doorway, such stylistic eccentricities may hinder future selling potential. Instead, focus timeless deigns with neutral colors for versatility. Remember, you can always use accent pieces and colors to display your spunky tastes. Walls can be repainted and throw pillows switched out, but rebuilding a spiral staircase or reinstalling a separation wall won't be appealing when you're trying to sell.

High Quality Materials Attract More Buyers

Top value materials may seem like a great idea to increase home value, but depending on the neighborhood, some value-conscious buyers will want more affordable homes. In additional to style, be aware of the environmental impact when choosing materials like glass or steel when choosing materials like glass or steel. Helping enhance the community health and neighborhood attractiveness, especially with exterior renovations, is a better way to increase value and desirability of your home.

High-Priced Contractors Are More Reliable

With most market products, increased costs are assumed to indicate increased values. While that may be true for furniture or steam cleaners, it's not always the case for contractors. Be sure to conduct thorough research before selecting a professional for your projects. Check out photos of previous work and read through legitimate reviews from real customers. Consider talking with friends and family as well about contractor recommendations.

Pools Increase Worth

It's summertime and you'd give anything to walk out your back door to lounge by your personal poolside. Much like having a child, pools are a ton of work and a long-term responsibility. There's also lots of dirty work involved, like constant cleaning and off-season upkeep work. Additionally, pools are a huge liability and could easily become a money pit. Consider the appeal for future buyers. Many people won't want to take on that additional responsibility.