Marketing new construction can come in different forms, one of which is 3D technology. Here are some reasons why 3D rendering can help pre-sell property.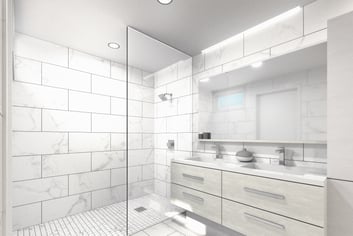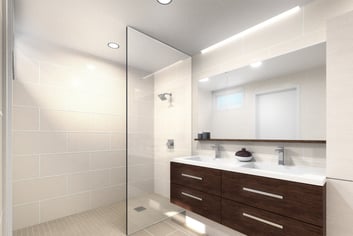 There is a lot more to real estate marketing technology in 2020 than just online listings. Using a 3D rendering for new construction, for example, is a must when you're pre-selling property.
Traditionally, is a potential buyer wanted to look at a new construction home, they needed to go to the home or development site and see it in person.
If the house was still under construction, this meant the buyer had to look past all of the construction mess and look at a 2D rendering for the construction of the rest of the project.
3D rendering features now allow buyers to virtually tour homes, look at different floor plans, and even pick out finishes all through a computer.
This guide will go over everything you need to know about 3D rendering technology and how you can use them to sell your new construction project.
Virtual Walk-Throughs
When buyers wanted to see a new construction home in the past, they always needed to go in person to see the home.
No matter what phase of construction the home was in if a buyer wanted to take a look, they were often just looking at unfinished spaces and a construction site.
Looking at empty walls and studs can make it really hard for a buyer to see the home's potential and make decisions about what it can look like.
Through 3D technology, potential buyers can have virtual walk-throughs and tour spaces that look like they will when they are finished.
The best part is that buyers won't even have to step foot on the construction project to tour the home. The 3D rendering or tour will be available for them to view from the comfort of their own home.
Save Money on Staging
Staging is a great way to sell an unfinished space. Through staging, you can help people imagine living in the home and show them how each room can be utilized. With furniture and décor, staging can help paint buyers a picture of what is possible in a home.
Staging can be expensive, however. Especially if you have multiple model homes to furnish and several developments.
This is where 3D renderings can come in handy to help you show buyers a home's potential without actually having to put real furniture into a room.
Virtual staging through 3D rendering can save you a lot of money. You can also change up the designs faster than if you used actual furnishings as well.
Help People See Themselves in a Space
3D renderings can help a buyer envision themselves in the home. Renderings can show people more than they can see in an unfinished home.
When people go to tour a home that is under construction, they might not be able to picture themselves there without feeling like they are just surrounded by construction debris.
Renderings can help people really feel at home and get a sense of the style they will soon see in real life.
Buyers Can See Different Options
When you use 3D renderings to show a home, you can easily show people different finishes and designs that they can customize. This is really helpful in pre-construction developments where buyers are able to choose their own finishes.
Through 3D renderings, you can show buyers different cabinet options, different appliance packages, and 1,000 other finishes from light fixtures to cabinet pulls.
Buyers will be able to choose a tile and a bathtub while seeing it in 3D. This will save you a ton of time, space, and money by not having to keep extra finishes in your showroom or office.
You Can Change the Weather
Weather can be unpredictable. If you have people coming to view developments and you are hit with an early May stow storm, a lot of features on the home's exterior might be missed. You won't be able to show them outdoor amenities, decks, and a yard's potential.
Bad weather can also cause a home's curb appeal to take a hit. People are sloshing through water and just see dirty snow instead of a beautiful exterior.
If you have 3D renderings of the yard, outdoor features, and a home's exterior, you'll be able to showcase a home's outdoor space regardless of the weather.
Developers Can Show Different Floor Plans
If you have multiple floor plan options or different layouts to show potential buyers, bringing them from model to model and explaining different layouts on a 2D floor plan can be time-consuming and confusing.
When you're showing a home to potential buyers, you can use 3D renderings to show them different layouts, floorplans, and possibilities.
If a buyer requests a wall to be removed or a room to be added, you can show them in 3D what it could look like.
You can also show different models and layouts without needing to bring people to and from different development sites.
You Can Work with Clients Anywhere
When potential buyers are located out of state or out of the country, it can be hard to convey different aspects of a home only through photos.
If a buyer can only come and see the home while it is under construction once or twice, you can use 3D renderings to update on the progress and help them choose finishes.
3D renderings and technology allow for communication from anywhere.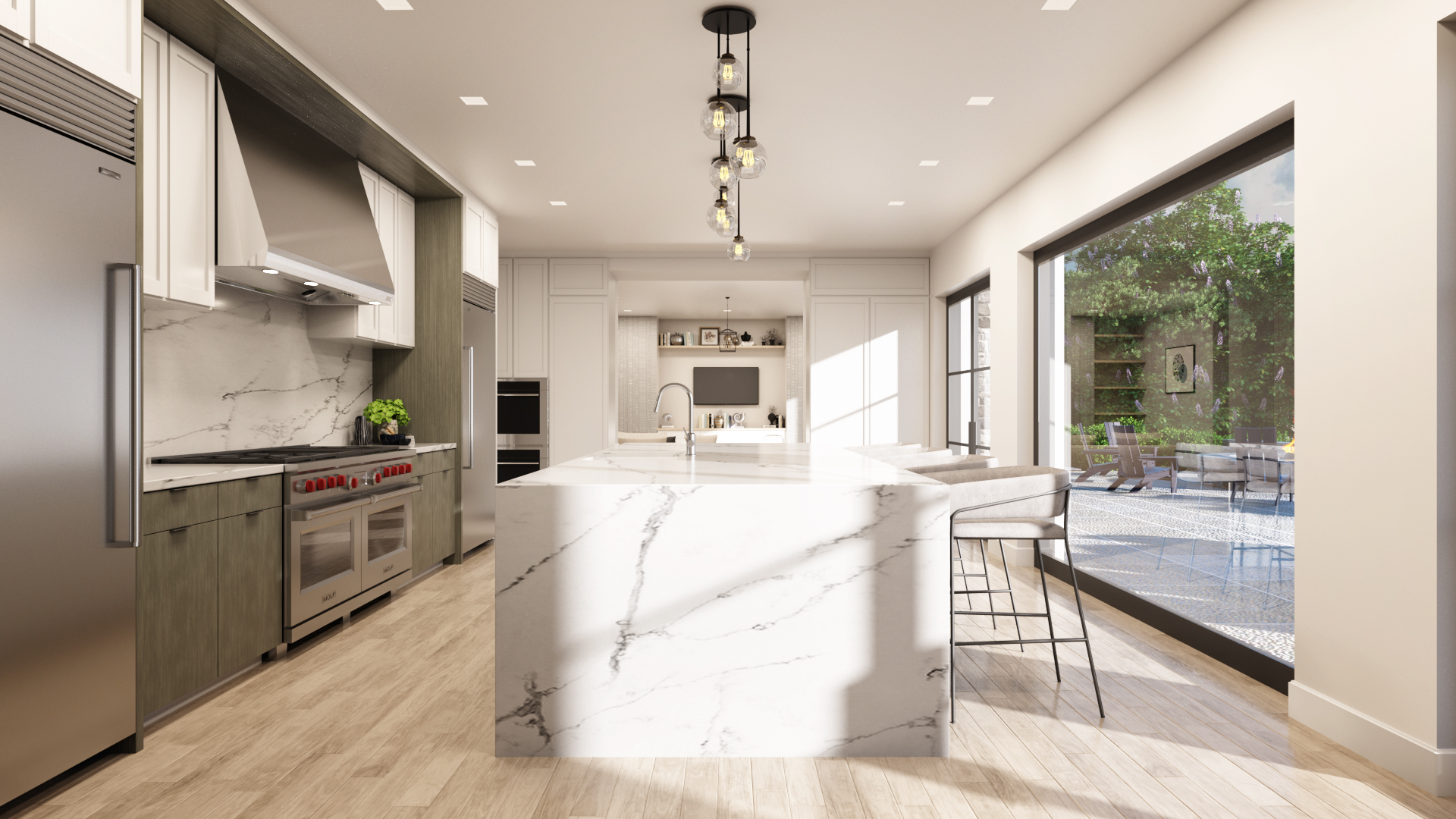 3D Rendering for New Construction is a Game Changer
Using a 3D rendering for new construction offers a ton of benefits. From virtual tours to showcasing a home's possibilities, the uses for 3D rendering features are almost endless.
If you're wondering how to stay on top of modern real estate marketing technology and how to pre-sell construction in today's market, 3D renderings can take your developments to the next level.
If you're ready to get started using 3D technology on your projects, fill out the contact form here to learn more.