Finding potential tenants for an office space can be difficult. Here's how you can make your property marketing more effective.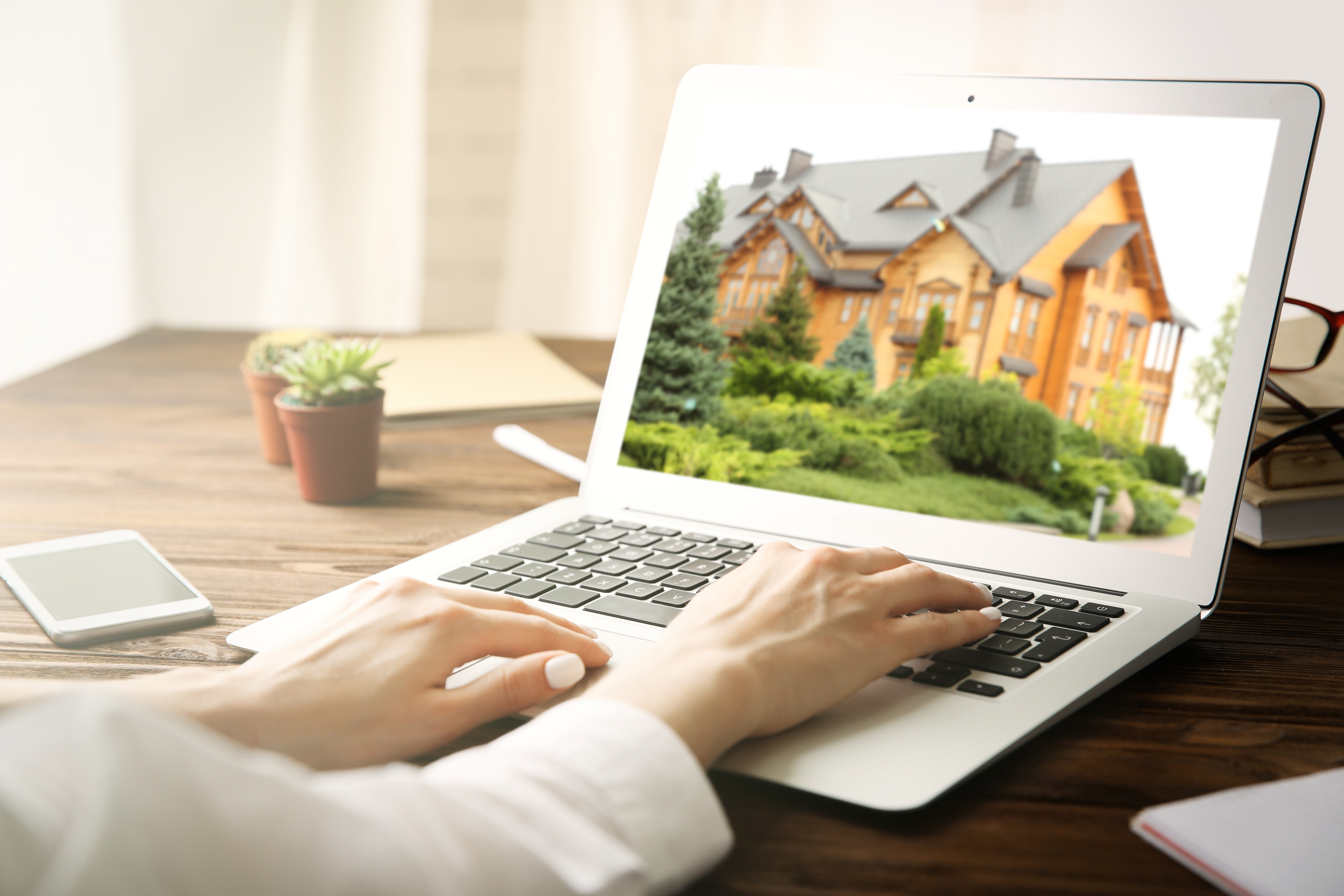 Do you realize your real estate skills translate to the web? They do!
Online real estate is a lot like physical space where instead of property you have websites. And, instead of print promotion and open houses, you leverage platforms. In fact, what you're doing in property marketing goes 1:1 with digital marketing.
You can read the Realtor 2018 report but here's the big takeaway:
Almost every generation begins the home buying process online.
If that grabbed your attention then you'll love what's next. In this article, you'll learn a variety of effective real estate marketing strategies. And yes, most of them leverage what you do, letting you start them using them today!
10 Next-Level Property Marketing Strategies Your Realty Business Needs to Try in 2019
Getting looked over is easy when you're rehashing the same, tired realty strategies. Yes, this involves your "stellar" Zillow listing routine and Facebook post. There are millions of homes sold every year... do you really think yours stand out?
This goes to property management service providers, too. Those promoting tactics straight out of the 00's like they're still at 56Kbps.
Here's what to sell real estate online like a champ.
1. Remarketing Campaigns
Remarketing campaigns let realtors follow site visitors around the web. A remarketing service loads a cookie on a visitor's browser. The visitor will then see an ad for your retargeted campaign when they're on a participating site.
How could you use this?
Create property listing pages on your realty website
Subscribe and add retargeting cookies to page visitors
Develop and promote the same listed through ad campaigns
Use Google AdWords Remarketing or AdRoll to explore the retargeting potential.
2. Drone-Produced Media
Photos and videos sell the home, so what better way to do so than through an eagle-eye view? Drone photography captures the beauty of the property while highlighting its best features. Drone videos offer a unique presentation drawing more attention vs traditional media.
Explore drone photography by investing in the hardware and an online course. Or, seek drone services local to your area.
You may use the media several ways from YouTube videos to photo stills showing unique angles of the home!
3. 3D Rendering and Modeling
3D architectural renderings let prospects see the property before laying the foundation. Not only will this save on development costs but also build hype.
3D renders and models may also make their way onto your website.
You could embed the 3D rendering on a property page. Or, combine efforts in video production to showcase a room through a 3D model. In a way, you're creating a virtual tour with rendered home staging!
4. Influencer Outreach
Most web users are blind to advertising and marketing pitches. One way to cut through the noise is by going through community influencers. These individuals have your prospects attention and trust.
How could you use influencers?
Find them through influencer outreach programs
Create a campaign where they show-off a property
Collect leads through a landing page or funnel into followers
An influencer showing photos of a hot property would work wonders on Instagram. Placing them in the location where they'll shoot lifestyle videos is effective, too.
5. SMS and Mobile Apps
We've all received the one-off SMS promotional message. We've also all tried a company's app because they're giving out freebies and fun promotions.
Consider mirroring the SMS and app campaigns you enjoy.
An SMS campaign could include promotional material sent during property inquiry. An app could include virtual tours, interactive media, and promotions.
Work with an app development company to build your offering. Or, turn your realty website into one using app creation services. The same goes for SMS campaigns as they're offered through services like TXT180 or EZ Texting.
6. Referral/Affiliate Marketing
Ever notice bloggers promoting products and including they'll get a kickback? That's referral/affiliate marketing. You can leverage this online referral system to your advantage when promoting property!
How does referral/affiliate marketing work?
Sign up for an AM platform or install AM software
Create supporting promotional items (eg. ads & copy)
Recruit affiliates via social media and outreach
Participants begin earning a commission for every referral or sale. In effect, it's a sales team building sites and advertising campaigns on your behalf.
7. Virtual Reality and Gaming
Oculus, HTC, and PlayStation are paving the way for virtual reality. Adoption for VR is growing, presenting opportunity add VR features to your showings.
Virtual reality visualization lets prospects tour and interact with properties.
How is VR marketing done for real estate?
A 3D rendering of the property gets created
The rendering gets ported into a 3D engine
Interactive features and VR support are added
You could even turn the rending into a video game!
8. Interactive Storytelling Content
The web offers many great technologies to add interactivity to content. Through interactive media, you could add an added value layer to your site's content.
A template for interactive storytelling includes:
Quizzes and games
Rich, stylized infographics
Embedded videos and social commentary
You're creating online visual novels to tell your property's story. Let them explore its history, community, and offerings as if it were a choose your own adventure.
9. Guerilla Brand Ambassadors
Brand ambassadors are those you recruit to interact with communities. The ambassadors champion your brand while being approachable and non-salesy.
These individuals could descend upon:
Trade shows and local events
Online communities and SM tags
Industry parties and meet-ups
The brand agents are like influencers without the large following. They'll plant the "seed" of your marketing message through their interactions. Later on, you'll strike prospects after your brand already made its introduction.
10. Bed, Breakfast, and Upsells
Airbnb disrupted property sales and rentals -- don't fight it. Embrace rentals and work your property listings into the bed & breakfast industry. Turn patrons into leads by qualifying the listing and following up with a sales pitch.
Try subtle marketing tactics:
Leave a brochure at the entrance
Include the property listing in communications
Conduct joint promotions with Lyft or Uber drivers
Listing on Airbnb may attract investors in itself if they see the property does well. You could reduce empty dwellings while marketing the listing all in one go!
Let's Talk About Cutting-Edge Property Marketing Strategies
Let's get real: The older generations are soon to be gone and Gen X, Millennials, and Z are taking their place.
The way newer generations use technology and the web has revolutionized property management. And that's only within the past decade! If you're lagging now then you can forget keeping up in the next ten.
Talk with us (not later, right now) about property marketing.
We'll share how your realty business can adopt and leverage new tech. Become our client and you'll stay on the cutting-edge of the realty industry.